Reston, VA – 2019. Amyx, Inc. sponsored its First Annual Small Business Open House, bringing together over 25 of the most promising small businesses in the Greater Washington D.C. area.
According to CEO & President Satya Akula, "Amyx was a small business less than 3 years ago and our intent is to partner with small businesses in this area who share the same values and growth objectives that we have."
Amyx has experienced tremendous growth, growing 40 percent year-over-year in annual revenue in recent years. With like-minded small businesses with leading-edge technological capabilities as strategic partners, Amyx is building a comprehensive pipeline and corresponding account plans in order to be competitive in the full and open market.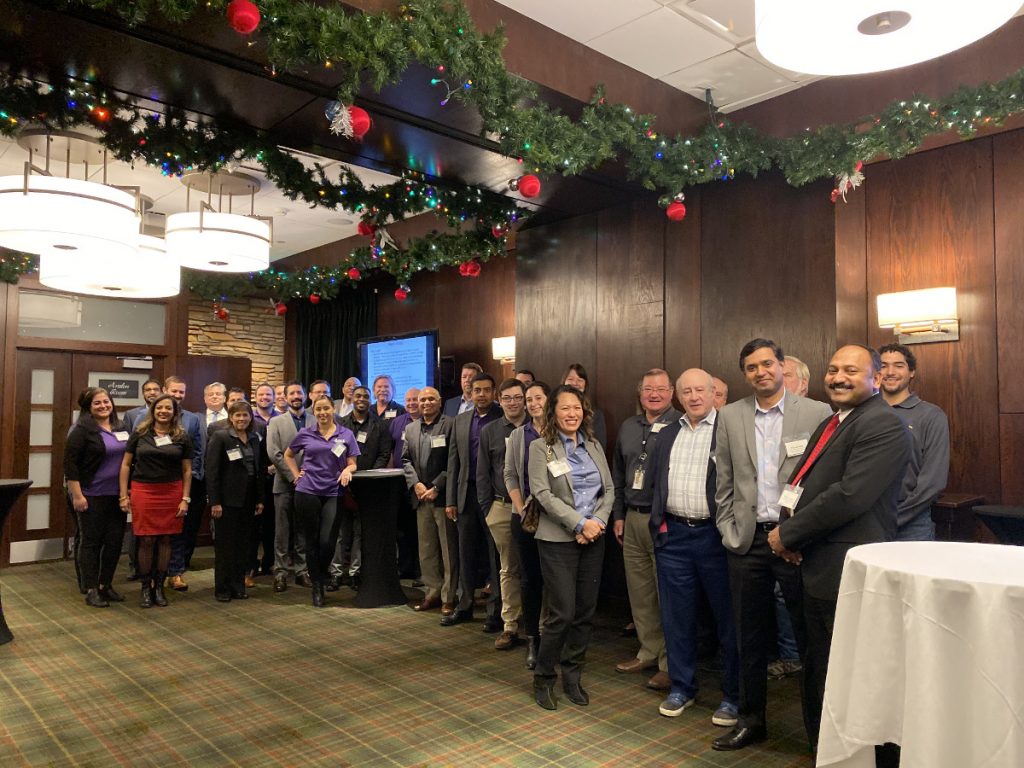 Amyx's Small Business Open House consisted of a corporate presentation and then transitioned to the main event, the "Speed Greet," followed by lunch. Eighteen of Amyx's top leadership attended and participated in the Small Business Open House. Each small business attendee met with all of Amyx's leadership through the Speed Greet concept. The feedback that Amyx received from all attendees was overwhelmingly positive.
Mr. Akula added, "Amyx's Small Business Open House was a tremendous success. We exchanged capabilities, initiatives, and strategies as well as set a foundation to build strategic relationships for 2020 and beyond. These relationships are key to our growth strategy so that when we build a team, we're not only building the strongest team, we're partnering with small businesses that share our high standards of excellence."
Amyx looks forward to hosting future events in effort to continue building trusted partnerships.